Fakes, Phonies, Frauds & Competitors!
Move your cursor over the images for details.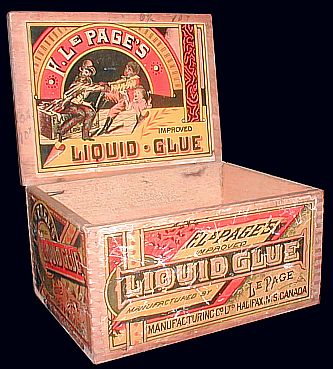 Besides Le Page's pre-dating McDonald's Millions Sold banner, I can't help but think that all of these Victorian-era people stuck scenarios (including, of course, Le Page's many original designs) were perhaps the inspiration for Krazy Glue's ® dangling construction worker ad campaign that began in 1973!
There are other parallels as well: Bob Krieble is the chemist who invented Krazy Glue ® and who "later crafted the enormous growth of the LocTite Corporation"1...a company which is now owned by Henkel, the same company that owns Le Page's.


Competitors long since fallen by the wayside...